Marist College Canberra 2022 Blue and Blue Dinner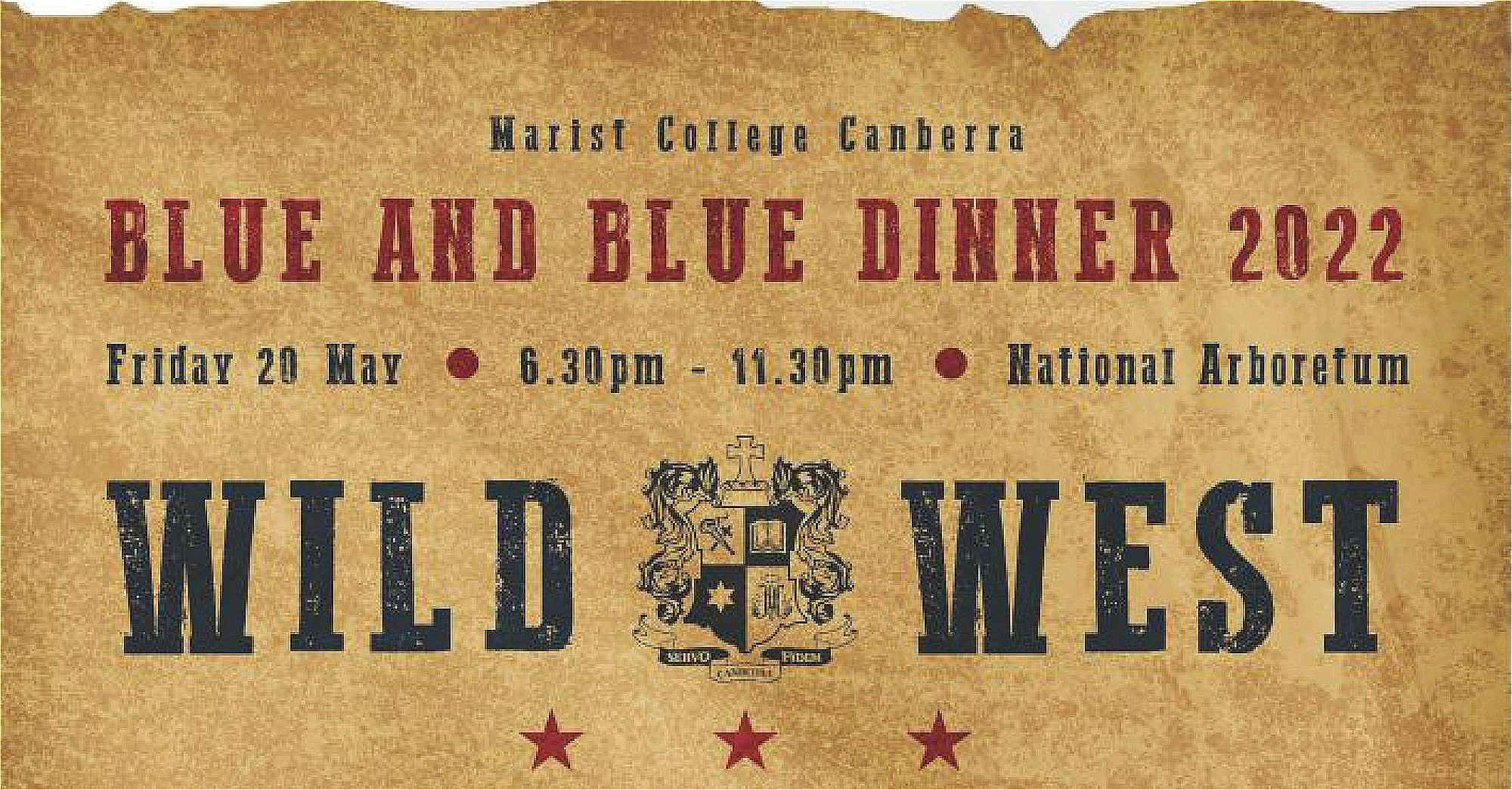 Date
Friday 20 May 2022
Location
National Arboretum Canberra
Forest Dr
Molonglo Valley
ACT 2611
Cost
Table of 10 is $1,600 or Individual ticket is $165.
Marist College Canberra Foundation Blue & Blue Dinner
Friday 20 May 2022



Thank you for your interest in the Marist College Canberra Foundation Blue & Blue Dinner.



We regret to advise that the event is full. We will be in contact if seats become available.

Please visit our Marist Facebook, Instagram, and College website for upcoming events.

Marist College Canberra
events@mcc.act.edu.au

View Facebook discussion

Saddle on up and mosey on down for a boot scootin' night in the "WILD WEST". Ya'll are invited to dust off those boots and hat and come join the fun.

On behalf of Matthew Hutchison, Headmaster Marist College Canberra, we extend a warm invitation to all friends of Marist, past and present, to join us at our annual dinner. Our goal with this event is to bring together friends of Marist to dress up, socialise, dine, dance, and connect as a community.

Event Details:
Friday 20 May 2022
6.30 pm - 11.30 pm
National Arboretum Canberra

Dress Code:
Costume - 'Wild West' theme or Lounge Suit

Tickets (online bookings only):
$1600 for a table of 10 guests or $165 for an individual ticket
Ticket includes welcome drinks, 3 course alternate serve gourmet meal, 4 hour drinks package and live entertainment.
Bookings close Friday 13 May 2022 unless sold out earlier

Please Note:
All guests must be over 18 years. Maximum number of guests per table is 10.

Individual bookings are placed on a table of 10 with other guests who have purchased individual tickets.

Tickets will not be issued. Your booking and payment receipt will be your ticket.

There will be an alphabetical guest list displayed on the night with table numbers.

The payment will show up on your bank statement as "PTLY.COM".

Questions:
Please email events@mcc.act.edu.au